Welcome to Pearl City FoodPort(SEZ)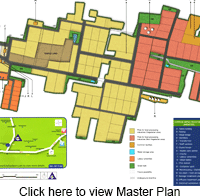 Pearl City FoodPort (SEZ) offers a way forward towards success in India for global food processing companies. It is a first-of-its-kind sector specific SEZ for food processing. This 175 hectare investment friendly site is located near Tuticorin port in Tamilnadu.

The project envisages a host of industry friendly facilities giving it an added advantage to the already available fiscal benefits and locational benefits. Thus the SEZ is an ideal place for food processing industries to drop anchor.
For detailed view download the Brochure...